Materiaali
A small dictionary of housing and social security for newcomers to Finland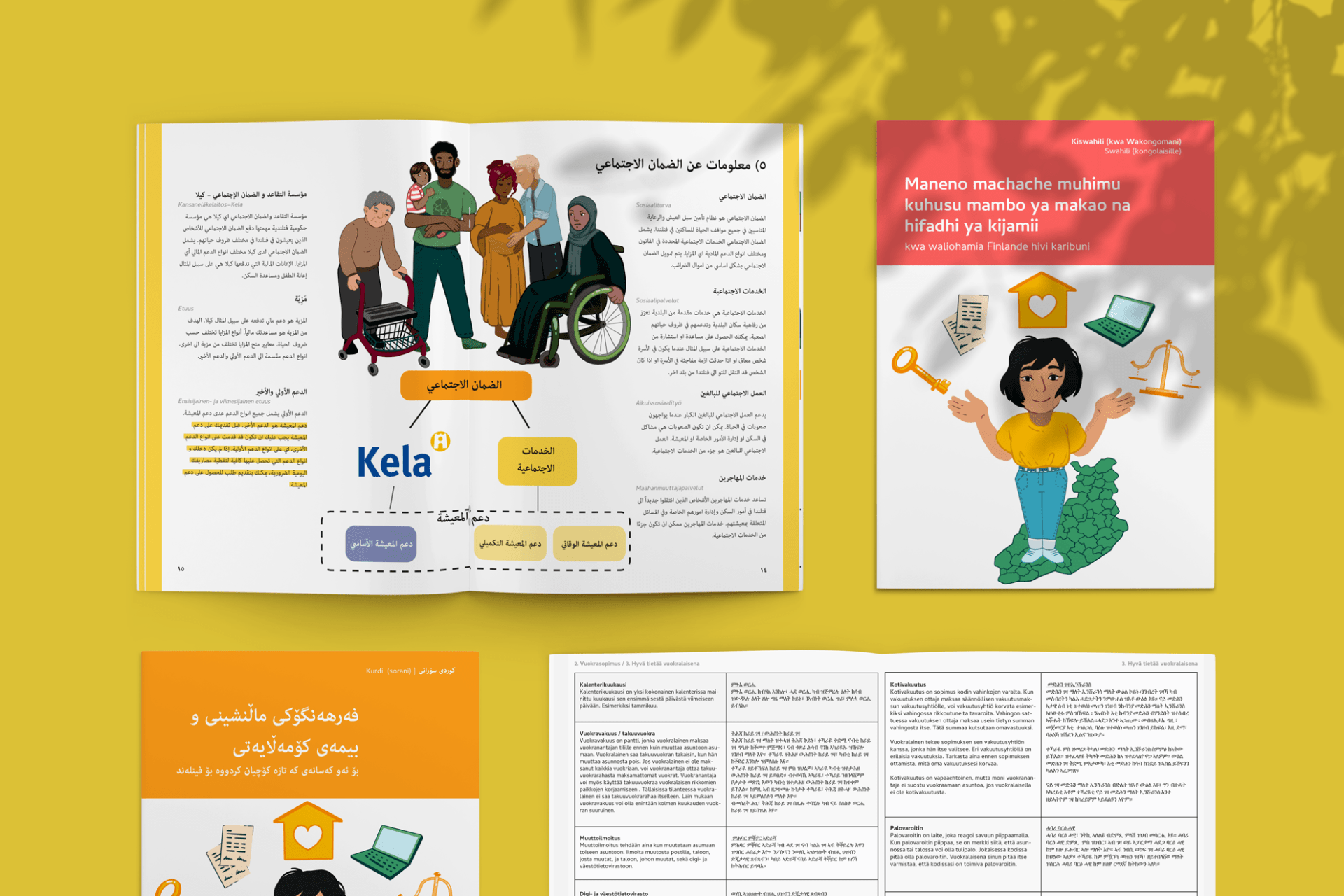 A small glossary of housing and social security contains 69 important words and phrases related to housing and social security in Finland. The purpose of the glossary is to help refugees, especially those who have moved to Finland, to learn the terminology of Finnish housing and social security and to understand the meanings of the terms. The glossary is illustrated to reinforce understanding.
A printable pdf version of the material is available in Arabic, Tigrinja, Kurdish Sorani and Swahili (Congolese Swahili). The material also includes spoken videos in five languages.
The material for interpreters in Finnish can be found here.
#Integration
#Professionals
#Immigrants
#Finnish
#Arabic | اَلْعَرَبِيَّةُ
#Kurdish(sorani) | كوردی سۆرانی
#Swahili (Kongo swahili) | Kiswahili (kwa Wakongomani)
#Tigrinja | ትግርኛ